Since my last entry was about abstract and out-there stuff like magic, I thought i'd be down to earth this time.
In comics, when you work with another writer (I haven't done this much, but I know people who do) you get a detailed description of each page and each panel of whatever you're working on. The nice thing about being the writer and illustrator all rolled into one is you don't have to do that. I write the text in some sort of loose script form, sometimes as dialogue, sometimes more descriptive. In Graylight I had the whole thing divided into chapters so I would do one of those at a time. Starts out with a sketch: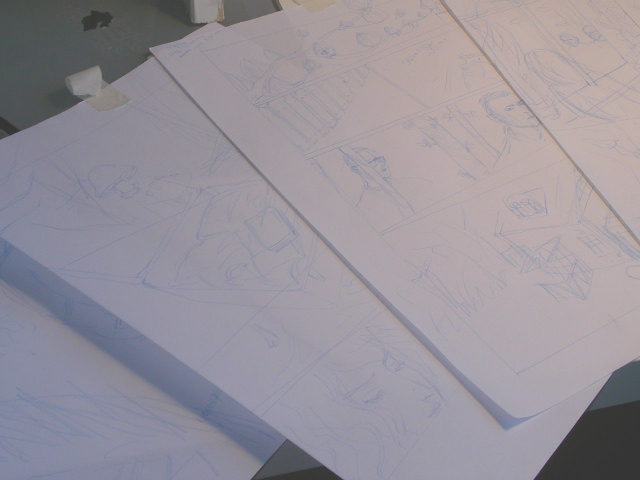 I do these in blue pencil, on regular A4 / letter size paper. Blue saves you time consuming and dangerous erasing (ruins the paper if you're not careful and i'm not really that careful). Normally I don't use photo reference at all while sketching. I learned at a young age that copying is very, very bad and shameful and that is sort of sticking with me, even though I've completely changed my mind about it – I don't think tracing is bad, whatever you do that looks good works. Tracing can look boring if you overdo it though or do it inexpertly because it ends up looking sterile and takes away a lot of the "style" element from the drawings, which is something i very much enjoy. I like to see how a person interprets an image, not how a camera interprets it (unless I'm looking at photos of course). Photographs have messy angles, too, that may work in a photo but not as a drawing. That said, for my next comic I may go a little more manga style and trace a building or two… Still considering. Depends on how much time I'll have 😉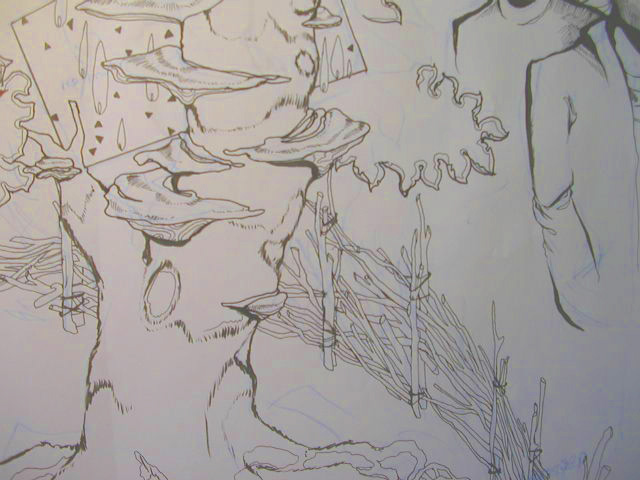 Anyway, after sketching a couple of pages I ink them, first with a brush for the thicker, more flowing lines and then with increasingly tiny technical pens. I usually work on two at a time, just taping them up on my drawing table.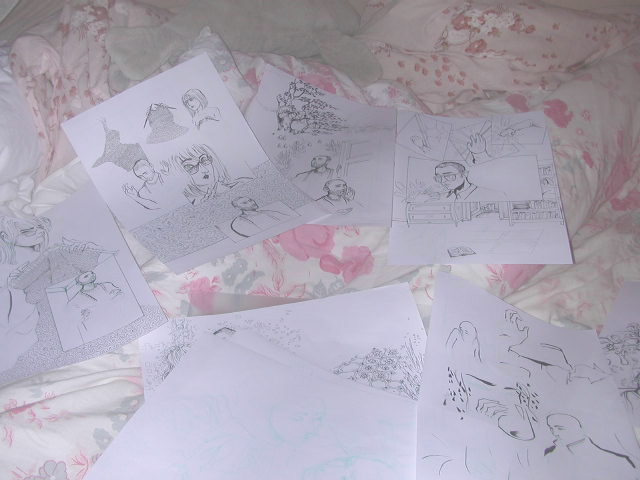 After I have ten or so, I scan them all which takes a while so i usually watch stupid things on youtube in the meantime. I do my colouring in photoshop, normally using about two layers, one for background/larger elements and one for smaller stuff.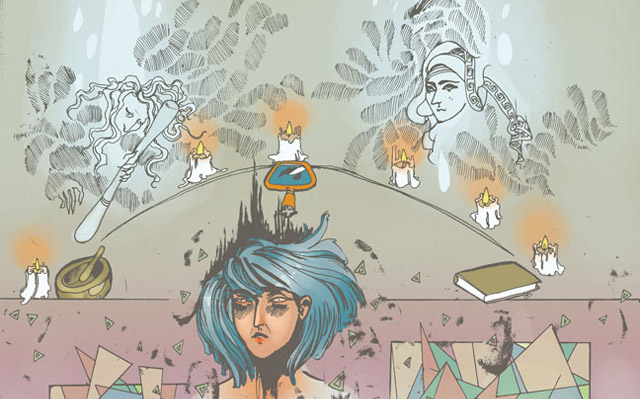 Then i put speech bubbles on the whole thing.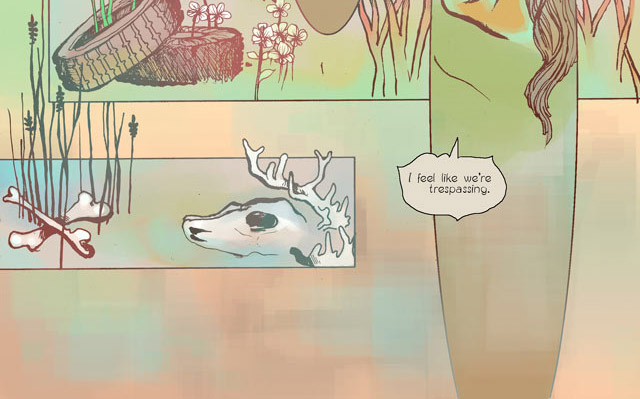 The font is my own – I made it from scratch but since I'm no expert designer I loosely based it on one of my favourite fonts, Century Gothic, so round and lovely it almost looks pregnant. Century Gothic is also the font used on the cover.
This process repeated about 12 times, with many interruptions for activities that involve making money for food & rent and then finally, there it is: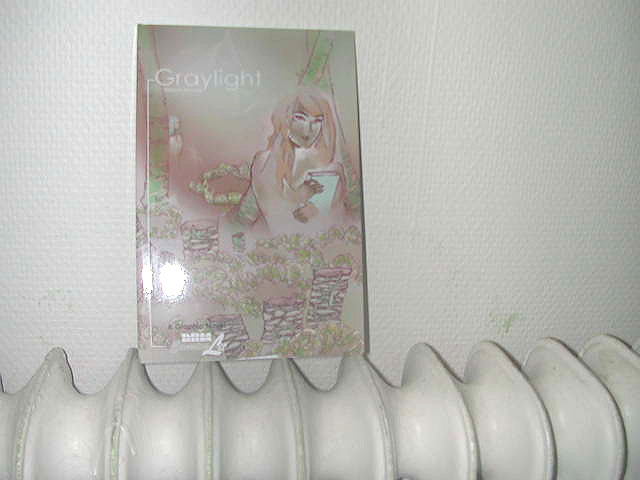 I really like it standing there on the radiator. For some reason.
Thanks to Terry, you can now follow me on amazon author central! pretty neat, it syndicates both my entries here and the ones from my blog.