NBM gets 2 on the BEA "Hottest Graphic Novels of 2012."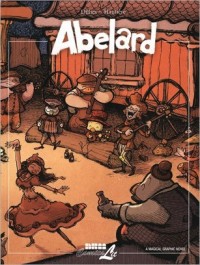 Abelard by Renaud Dillies (2 time Eisner nominee for Bubbles & Gondola), we're happy to report,  was nominated by the BEA panel of booksellers, librarians and critics as one of the best graphic novels of 2012! The book is coming in November ansd will be up on our website soon in the Coming Up section.
Also receiving an Honorable Mention is Margreet de Heer's 'Philosophy- A Discovery in Comics' which one of the panelists noted for its very personal journey into the world of philosophy, indeed one of the most appealing aspects of her book.